EXCURSION RATES
Only a few 2023 dates remain!
2023 Rates $6850 per person
7 day-6 night or 6 day-5 night packages available. 
Now booking    2023 & 2024
2023 Rates $6850 per person.
Call to get your preferred dates!
Get on our waiting list for last minute openings.
866 945 3252
907 723 1596
SPECIALS
No specials right now……….
Check back If you can organize a party of 8 we want to hear from you! 
We offer Super deals for company groups and families! 
Call us for special pricing and availability. 
WILD ALASKA LOVES FAMILIES!
Need a customized cruise, charter or schedule?
Let us help you design the adventure of your dreams.
The Perseverance is the perfect ship for survey, corporate or government charters.
Alaska Airlines Route Map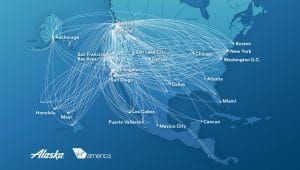 Terms
7 DAY PACKAGES INCLUDE:
Seven days, six nights aboard the Perseverance, five full days and one partial day guided fishing aboard our 26-foot all-weather aluminum boats, use of high quality saltwater tackle, bait, lodging in queen or twin single en-suite state rooms (double occupancy), all meals, lunches, soft drinks, wine with dinner, use of kayaks, skiffs, rain gear and knee high boots, fish cleaning, freezing and packing in 50-lb wet lock boxes, and transfer from your hotel.
PACKAGES DO NOT INCLUDE:
Airfare to or from Alaska, crew gratuities, Alaska fishing licenses, king salmon stamps, beer or spirits, fly fishing gear, hotel accommodations or personal items.
RESERVATION POLICY:
A 50% deposit confirms your reservation. Balance is due 90 days prior to your arrival. We accept cash, checks, VISA, Master Card, and American Express.
In the event of a cancellation, we will apply your deposit to a future trip, less any non-refundable service charges.
LIMITS OF LIABILITY:
All persons requesting services from Wild Alaska Cruises llc recognize that fishing may be a hazardous activity and agree to not hold Wild Alaska Cruises llc liable for damages that may result from acts that are not the result of their direct negligence. Therefore, we specifically disclaim any liability, which is not the result of our direct negligence. We assume no liability for acts, omission or negligence by other persons and are not held responsible for accidents, fire, theft, acts of God or other forces of nature, loss of equipment or any other acts beyond our control.
Show Schedule
What to bring
Clothes:
The weather in Alaska is always changing, but don't worry, a little planning prepares you for any situation. Summer temperatures range between 50 to 70 degrees Fahrenheit, so bring warm clothing to layer, warm/wool socks, a hat, and lightweight gloves. Rain gear will be provided, but bring yours if you prefer. Bring a pair of short rubber boots if you have them, if not we have extra boots available. Bring plenty of sunscreen and sunglasses. Remember, don't over pack. Space is available, but not overly abundant. Packing your gear in a soft-sided duffle bag allows for easy storage.
Camera and Film:
Southeast Alaska is a photographer's dream. Bring your camera, an adequate supply of film, and a telephoto lens. Pack extra batteries and a moisture proof camera bag, if possible. 
Beer and Spirits
Wine is served at dinner. If you'd like your favorite beverage, bring your beer or liquor with you or let us know and we will help you locate it.
Fishing tackle:
Fly fishing gear or terminal freshwater tackle is provided, but feel free to bring your favorite light gear. The places we moore are full of fish, so bring a supply of flies, small spinners and spoons. Plenty of time is available to fish independently with light tackle from our comfortable skiffs
Welcome to Alaska. 
Both Juneau International and Petersburg Airport are friendly and easy to get around. Many guests plan an early arrival to explore the state's capital, or experience the hustle and bustle of the small fishing village of Petersburg. 
Travel to the nearby Tongass National Forest or neighboring communities is convenient and rich with history and native art and culture.
When its time to meet the Perseverance our staff will be ready to greet you and assist with your luggage. We will be glad to see you and eager to do everything possible to make your trip comfortable and safe. 
We'll notify you of our departure time weeks in advance and pick you up at your hotel or the airport. 
Get ready for the adventure of your life!
Juneau/Petersburg Lodging
Lists and links for hotels, restaurants in Juneau and Petersburg
Juneau click below:
http://www.traveljuneau.com/
Petersburg click below:
http://www.petersburgalaska.com/places_to_stay.h